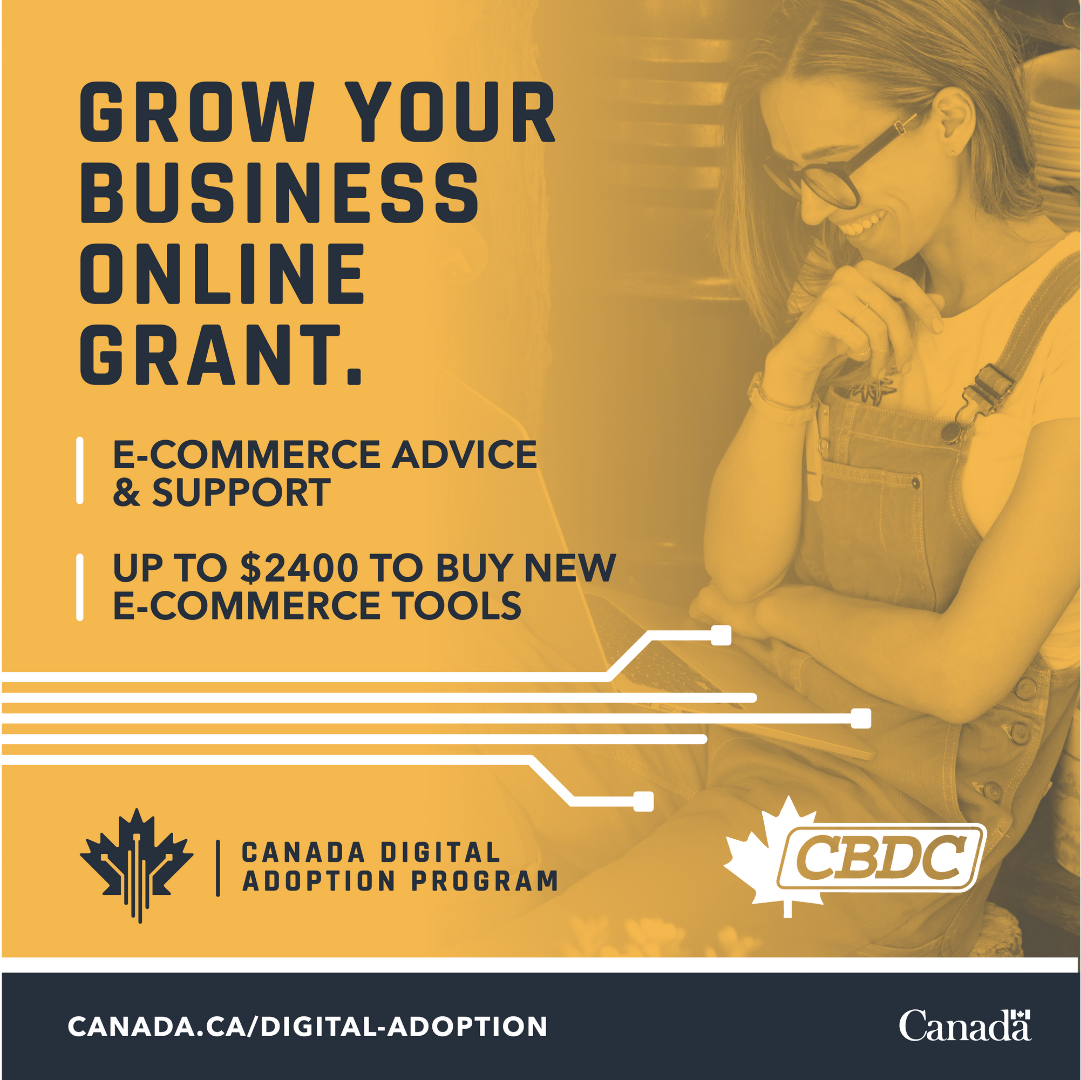 Updated October 23, 2022
Innovation, Science, and Economic Development Canada (ISED – which oversees the program) has changed the eligibility criteria for CDAP. For any businesses that do not have employees, there is now a new pathway to receive the grant.
Effective immediately, any business that has generated gross revenues of $30,000 or more in the past 12 months can now be eligible, even if they do not have any employees
. While those businesses will still need to meet the other eligibility criteria of the program (seen below), this change to the eligibility criteria will make many more Nova Scotia businesses eligible for the $2,400 microgrant.
CDAP Eligibility Criteria
You're a registered for-profit company.
You're a consumer facing business, which means that your sales are not exclusively business-to-business (you can still sell B2B, just not ONLY B2B).
EITHER:

You have at least one employee (other than an owner) on payroll, who has been on payroll for at least 3 months when you apply. OR;
Your business has generated gross revenue of $30,000 or more during the last 12 months

You are committed to growing your business through e-commerce for at least 6 months.
You are not a franchise, corporate chain, multi-level marketing company, or real estate brokerage
For more information, contact
Atlantic Canada - CDAP | Digital Main Street
The website linked below describes all the details. If you meat the criteria, you can either apply immediately (it takes about 20 minutes to create their account), or you can direct your questions to the Grant Coordinator, Joel Stoddart.

There are a considerable amount of funds available (and they will remain available for quite a while), and the application process is quite quick. Once you apply and – assuming you are eligible – you would have a meeting with an e-commerce advisor to discuss what you would like to do and how you would like to spend the money.
Here is the link: Atlantic Canada - CDAP | Digital Main Street

PROGRAM DESCRIPTION

If you have any additional questions or would like to learn more, please contact:
Email: Joel.Stoddart@cbdc.ca
Web: Atlantic Canada - CDAP | Digital Main Street