Design Suitability Dry Cutting & Finishing with Jorge Joao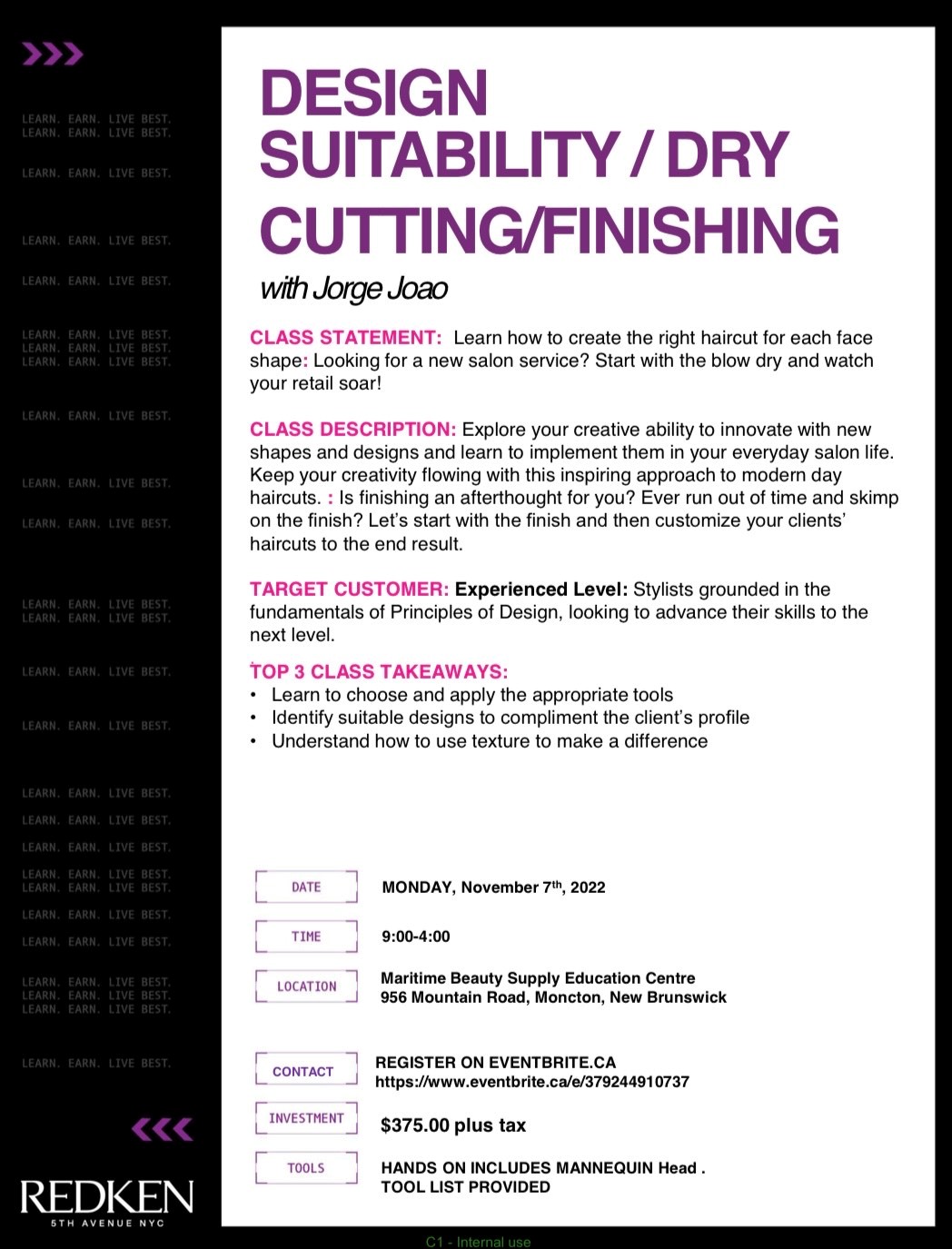 Infection Control Education
Designed specifically for the beauty industry by Canada's leader in infection control,
CBON's free online infection control courses
offer the highest standard of infection control education available today. Certificates are awarded for each course passed.
Classes Approved for Upgrading
The Cosmetology Association of Nova Scotia provides education for licence upgrading and/or professional development, oftentimes at no cost to members. We have a full list of classes that have been approved for upgrading in the following categories:
Upgrading Classes - Hairdresser
Upgrading Classes - Esthetics
Upgrading Classes - Instructors
Visiting Instructor Licence
Instructors that are not current residents of Nova Scotia and do not hold a valid Nova Scotia Cosmetology (Instructor) Licence are required to apply for a Temporary Licence (Visitor), in order to instruct in the Province of Nova Scotia. Please visit the Association's
Visiting Cosmetologist
page for more information on how to obtain a Temporary Licence (Visitor).
Completed applications can be submitted by fax (902) 468-7147, by email to
info@nscosmetology.ca
or walk-in.