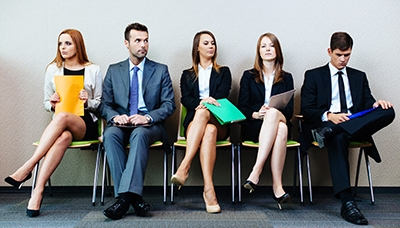 The Cosmetology Association of Nova Scotia wants all cosmetology graduates and industry professionals to have a rewarding career in a licensed establishment in which each employee finds encouragement to learn and succeed.
Please submit a single-page PDF to
info@nscosmetology.ca
to have your company's employment opportunity displayed on the Association's website. Your PDF should outline the job position you wish to fill, list the preferred skills of the ideal applicant, and must include your salon/spa contact information.
This page is refreshed every 30 days – if you wish to have your listing remain active, please resubmit your PDF.


Below are current job listings in PDF format. Please click on the salon/spa name to view details.

The Association will not accept resumes on behalf of salons or spas; applicants must send all material to the contact person indicated in the job listing.


WAXON LASER + WAXBAR


5475 Spring Garden Road, Halifax
Seeking: 3 Waxologists
Contact: Brittany Dalimore Bdalimore@waxon.ca or (902) 474-4929
Posted: November 28, 2019


Severus' Salon


1110 Barrington Street, Halifax
Seeking: Hairstylist
Contact: Christopher at (902) 523-1901
Posted: November 22, 2018


SD Salon


56 Walter Havill Drive, Halifax
Seeking: Hairstylists, Estheticians, Nail Tech
Email: sdsalon2018@gmail.com
Posted: November 15, 2018


CelticCuts, hair care


Dufferin Place
12 Water Street, Windsor
Seeking: Hairstylist
Email: celticcuts@outlook.com
Posted: November 13, 2018

Attention: Susan Morine or Krista Conrad

Glamour Secrets


Halifax Shopping Centre
Halifax, NS
Seeking: Licensed Hairstylists & Estheticians
Email:

info@glamoursecretshalifax.ca


Posted: November 2, 2018


Chandon Salon & Tanning


Lakeside, NS
Seeking: Licensed Stylists & Estheticians
Email: chandonsalon@gmail.com
Posted: November 2, 2018


Cascades Day Spa


1405 Bedford Highway, Bedford, NS
Seeking: Full time Esthetician
Email: admin@cascades-spa.com
Posted: November 2, 2018


Intrinsic Salon & Spa


664 Prince Street, Truro, NS
Seeking: Licensed Hairstylist
Email: courtneywhiteland@hotmail.com
Posted: November 2, 2018


Cocoa Organic Spa & Boutique


575 Main Street, Mahone Bay, NS
Seeking: Full time Licensed Esthetician
Email: ashley@cocoaorganicspa.com
Posted: November 2, 2018


Styles Unlimited


77B Starrs Rd, Yarmouth, NS
Seeking: Full and Part time Hairstylist
Email: jill@stylesunlimited.ca
Posted: November 2, 2018


Interlude Spa


Halifax and Dartmouth Locations
Seeking:

Hairstylists and Estheticians


Email: kai@interlude.com
Posted: November 2, 2018
Cloud 9 Hair & Spa


131 Sackville Dr, Sackville
Seeking: Full Time Esthetician
Email: cloud9spa@eastlink.ca
Posted: November 2, 2018