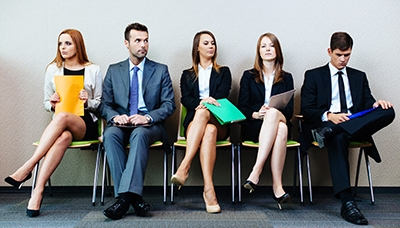 The Cosmetology Association of Nova Scotia wants all cosmetology graduates and industry professionals to have a rewarding career in a licensed establishment in which each employee finds encouragement to learn and succeed.
Please submit a single-page PDF to
info@nscosmetology.ca
to have your company's employment opportunity displayed on the Association's website. Your PDF should outline the job position you wish to fill, list the preferred skills of the ideal applicant, and must include your salon/spa contact information.
This page is refreshed every 30 days – if you wish to have your listing remain active, please resubmit your PDF.


Below are current job listings in PDF format. Please click on the salon/spa name to view details.

The Association will not accept resumes on behalf of salons or spas; applicants must send all material to the contact person indicated in the job listing.


REMEDY FACIAL BAR & SPA
1546 Granville Street, Halifax
Seeking: Full or part-time Estheticians
Email:
info@remedyspa.com

Posted: April 12, 2018
SHEAR SOLUTIONS AND DAY SPA
1529 Bridge Street, Kingston
Seeking: Full- or part-time Hairdressers
Email:
itsdeb29@hotmail.com
Posted: April 09, 2018
CHATTERS SALON
86 Hector Gate, Dafrtmouth
Seeking: Estheticians and Hairdressers
Email:
dartmouthcrossing@chatters.ca
Posted: April 09, 2018
TOPCUTS HAIR SALON
1535 Dresdon Road, Unit 12, Halifax
Seeking: Full-time Hairdresser
Email:
info@topcuts.ca
Posted: April 04, 2018
THE SUMMIT SKIN CARE & HAIR REMOVAL
5495 Spring Garden Road, Suite 101, Halifax
Seeking: Esthetician, Spa Coordinator/Cosmetic Sales Person
Email:
thesummitspa@ns.aliantzinc.ca
Posted: April 03, 2018
WINK DAY SPA LTD.
49 Inglis Place Unit 1, Truro
Seeking: Full-time Estheticians and Nail Technicians
Email:
renee@winkdayspa.ca
Posted: March 29, 2018
PAVILION HAIR SALON & SPA
116 Fairfax Drive, Halifax (Shannex Parkland)
Seeking: Part-time Experienced Hairdresser and Esthetician
Email:
pavilionhairsalon@gmail.com
Posted: March 23, 2018