Online Upgrading During COVID-19




During these trying times, the Association's Executive Board has approved online training for upgrading purposes only, retroactive to March 20, 2020.
Any online course taken for an upgrade must be completed through any of the following companies:

*Maritime Beauty
*Euro Beauty

*Eastern Esthetics/LCN Canada

or.....

*Any of the approved companies/individuals found in the Association's courses in the links found below. ⇓

Credit value remains the same: 1/2 credit for each 4-hour class.
Please note: classes can be combined to meet the 4-hour requirement for 1/2 credit.

Online Courses Now Available for Approved Upgrading During COVID-19:

Please click

here

for a list of current approved online courses from Maritime Beauty, Euro Essentials, Eastern Esthetics/LCN Canada. More classes will be added by the Association as they are reviewed and approved.

Please visit the following links for online courses in Infection Control. Hosted by "PREempt" and "Barbicide". This is a great time to refresh your sanitation and sterilization knowledge!

Another new addition by

Wahl's Online Education Platform

on Skilljar. Details and registration can be found in the link.
Please note:
To ensure a course is approved, please contact the company or instructor for confirmation.

The following are important requirements for the Association to upgrade your licence.
1) The course instructor must confirm participation throughout the course - from start to completion.
2) The course will provide certification of program completion or the instructor will notify the Association of completion - including name, licence number, etc.
3) Members will submit an upgrade application to the Association when they are ready to upgrade, confirming any upgrade classes they have attended. Please click

here

for the Association's Master Licence application.
This is an unprecedented exception to the rules and guidelines under special circumstances. This exception will remain in place until such time as the State of Emergency has been lifted in Nova Scotia.
Master Licence Qualifications

A Cosmetologist (Hairstylist or Esthetician) must have three (3) years' consecutive working experience in a registered cosmetology establishment plus three (3) approved upgrading credits in order to be eligible for a licence upgrade to Master licensure.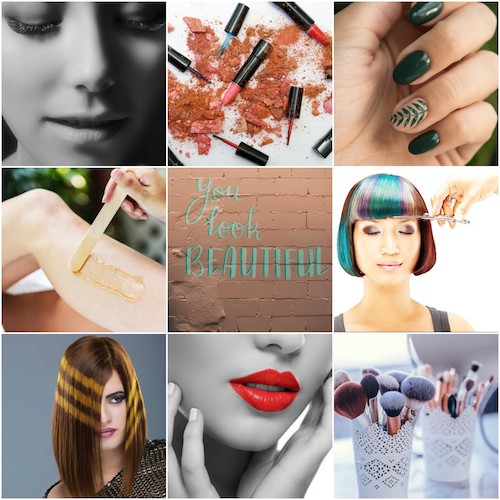 If you are unsure whether or not a course you have completed is recognized as an approved course, please contact the Association or review the list of courses currently approved by the Cosmetology Association of Nova Scotia (linked below):
(Updated February 2020)
(Updated February 2020)
Approved Upgrade Classes for Instructors

Milady Master Educator -
POSTPONED UNTIL 2021.

Advanced Training Course Approval
Cosmetologists are always looking for educational classes to keep up with new trends in the industry. Cosmetologists working toward their Masters are required to have credits towards their upgrade, and how they obtain these credits is through the Association's Approved Upgrading Courses.
Companies are encouraged to register their cosmetology courses and become apart of our Approved Upgrading list to help Cosmetologists advance in their field.
How to Submit Courses for Approval
All courses categorized as an advanced training prerequisite for licence upgrading must first be approved by the Cosmetology Association of Nova Scotia.
Please complete the
Advanced Training Course Approval
form in its entirety and submit to the Association together with the applicable administrative fee in the amount of $50 plus applicable taxes, to receive recognition and approval.
Description:
Please provide a brief description detailing how participants will be evaluated and a copy of the evaluation form given to participants upon course completion.

Course Outline:
A course outline should include the following:
Curriculum
Agenda for the day
Hourly breakdown
Theory and practical breakdown hours
Any tests or questionnaires

Visiting Instructor Licence
Instructors that are not current residents of Nova Scotia and do not hold a valid Nova Scotia Cosmetology (Instructor) Licence are required to apply for a Temporary Licence (Visitor), in order to instruct in the Province of Nova Scotia. Please visit the Association's
Visiting Cosmetologist
page for more information on how to obtain a Temporary Licence (Visitor).
Completed applications can be submitted by fax (902) 468-7147, by email to
info@nscosmetology.ca
or walk-in.

Please note: All advanced courses expire one year following the Association's approval date and must be resubmitted for further recognition.
Please allow 4 - 6 weeks for processing.