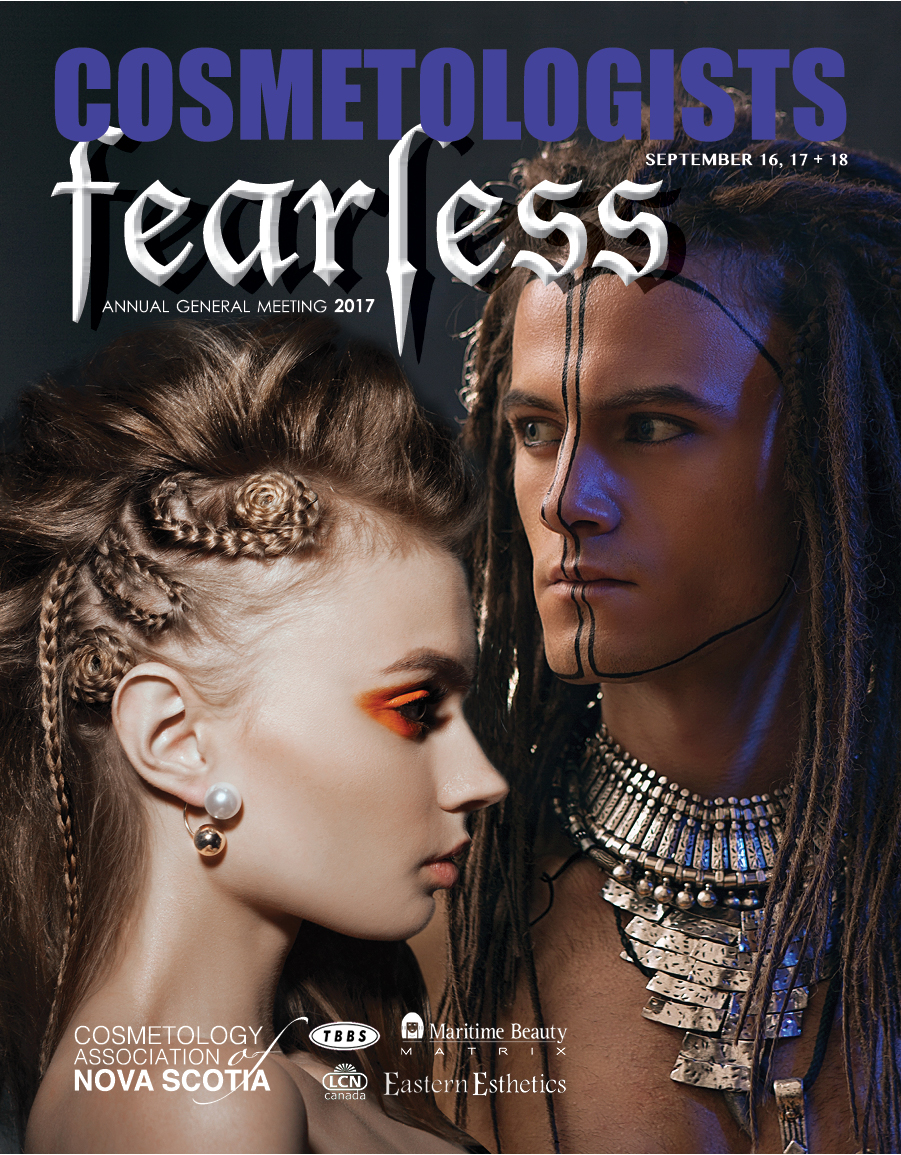 View the magazine! Click on the COSMETOLOGISTS cover to the left and review the AGM Agenda, find out info on the
FEARLESS
Total Look and Nail Art Competitions, and access the details on all the exclusive classes taking place. Share the magazine link with your friends!


Join us September 16, 17, and 18 in Cape Breton at the Membertou Trade & Convention Centre for the 2017 Annual General Meeting Weekend Event.
Members have the opportunityto compete in one (or both!) FEARLESS competitions, participate in exclusive educational classes, network with industry professionals, and attend an unforgettable evening event.
The Cosmetology Association of Nova Scotia would like to thank all major sponsors, vendors, guests, and members who have elected to assist in the success of the 2017 Annual General Meeting. We invite you to review the 2017 AGM Agenda, enter the competitions, and register for classes. For more information, follow the links below!