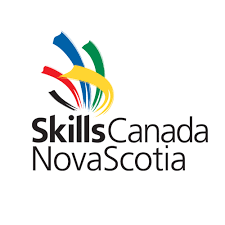 The Nova Scotia Skills Competition is Nova Scotia Skills largest annual event. It is a multi-trade and technology skills competition, held annually. It brings together students and apprentices from across Nova Scotia to compete in their chosen skilled trade or technology, with bronze, silver and gold medals awarded to top competitors. Most gold medallists will advance to the Skills Canada National Competition.
This year, the competition has adapted due to COVID-19. The Nova Scotia Skills Competition will be presented as a combination of virtual and in-person competitions and challenges.
The Cosmetology Association of Nova Scotia is pleased to be hosting the in-person
Aesthetics
and
Hairstyling
competitions from May 3rd, to May 7th, 2021.
Hairstyling Contest Description
(date: Tuesday, May 4th, 2021)
Aesthetics Contest Description
(date: Wednesday, May 5th, 2021)
Registration:
Please
CLICK THIS LINK
to register (
please note, registration is through Nova Scotia Skills and not through the Association office
).
** Registration closes on March 5th, 2021 at 4 pm!
To learn more:
Questions & Answers, Rules & Regulations