The Cosmetology Association, in collaboration with Tara Taylor, is pleased to announce the following course:
I-Tip-Microlinks & Hand-tied Weft


CLASS IS FULL - we are taking names for an additional class in Halifax and one in Cape Breton.

Date:
Sunday, June 26, 2022, from 9 am to 4 pm
Location:
The Cosmetology Association
126 Chain Lake Drive
Halifax, NS
Cost:
$50
(includes kit & lunch)
To register
: call toll free at 1-(800)-765-8757 or email
info@nscosmetology.ca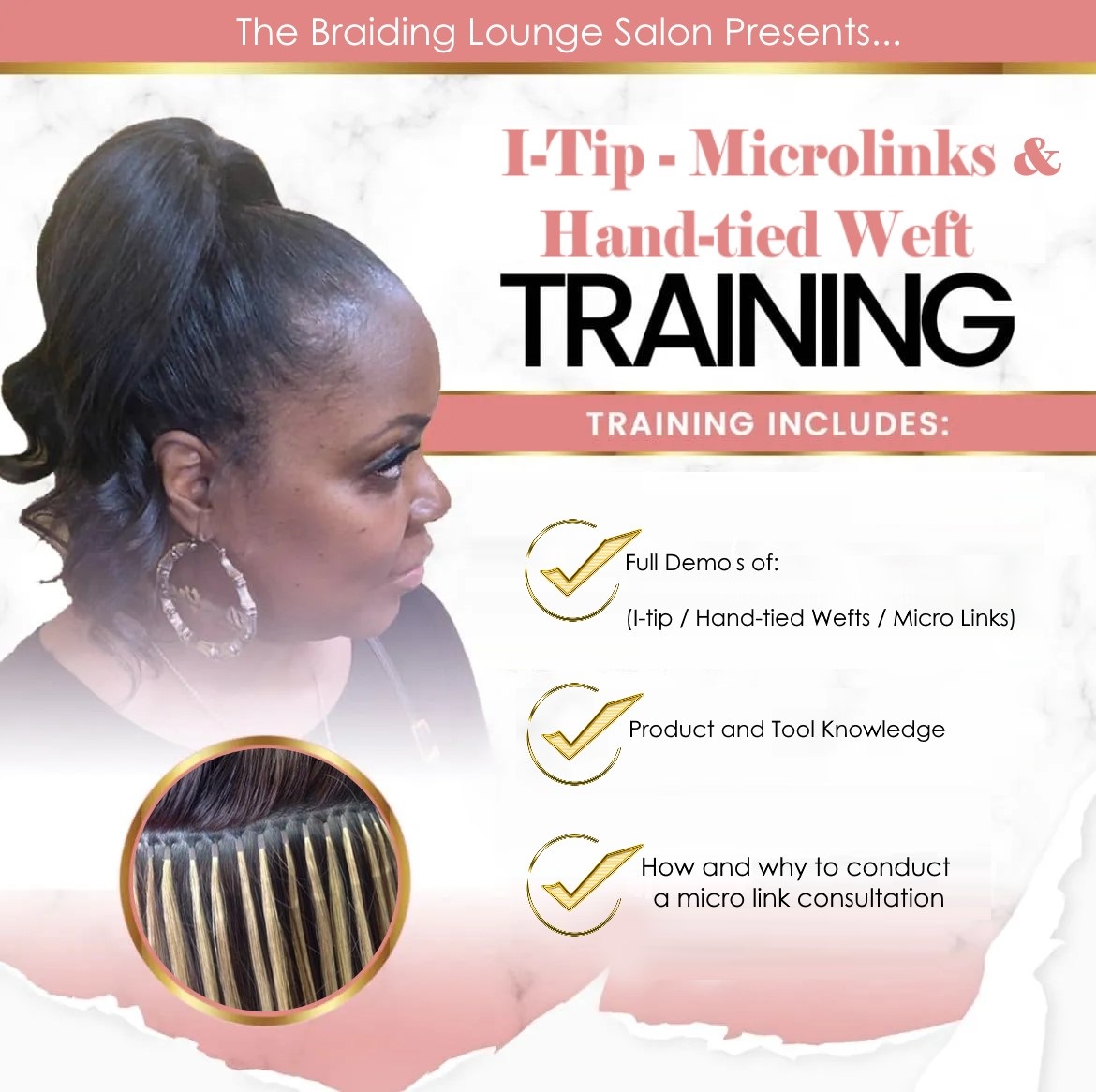 Bio: Tara Taylor

Meet Tara Taylor, the proud owner of
The Braiding Lounge Salon and Nail Services
located in Halifax, Nova Scotia and Carmalina Naturals® bath, beauty, and hair products.
The Braiding Lounge Salon and Nail Services
is a chemical-free salon, dedicated to delivering all-natural hair services for textures 1a – 4c(straight to tight curl coil).
The Braiding Lounge Salon and Nail Services
were originally founded by Tara Taylor and her business partner, Deidre Dorrington. Tara is self-taught in several skill areas of textured hair and is a graduate of the Hair Design Centre in Halifax, Joan Morais Naturals, the Blackford Centre of Natural Care and Rare Essence Academy. Tara is also a valued member of the Cosmetology Association of Nova Scotia's Textured Natural Hair Committee and is a member of the Handcrafted Soap and Cosmetic Guild. Tara has been formulating natural products for over 12 years and has been styling textured hair for 25 years.