Open for registration!!
The Cosmetology Associations of Nova Scotia and New Brunswick have united with vendors and distributors to bring cosmetologists from the Atlantic Provinces together under one roof for an action packed weekend of entertainment, education, vendors "cash and carry", special guests and cosmetology collaboration.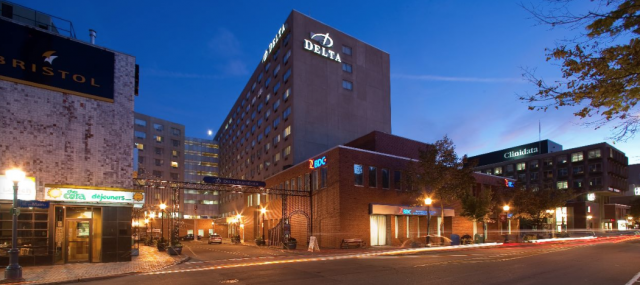 October 26 - 29, 2019 Moncton, New Brunswick

Call Nova Scotia 902-468-6477 or New Brunswick 506- 458-8087 to register.
P.E.I & N.L Cosmetologists, call NB or NS to register!
Please note: Registration and class fees are non-refundable

Schedule of Events
Saturday, October 26, 2019


7pm-11 pm





Meet and Mingle



Welcoming all cosmetologists to come

out and

meet

your Associations -Board Members and

employees, guest artists

, Vendors and Distributors

and converse with your peers.





Enjoy finger foods and the bar will be open to purchase a glass or wine or your preferred drink.









Sunday, October 27, 2019

Click here for all classes!




7am





Registration





9am





Classes





12pm





Buffet Lunch





1pm





Classes





4pm





Classes end





6pm





Evening event

-

Buffet Dinner




G

uest Speaker –

Andrea Samson

– Founder and Editor and Chief of

EFE Magazine

, The Beauty of Empowerment




Special Stage performance by

Matrix

!

DJ – to follow events




Exciting Cash/Gift give away






Monday, October 28, 2019


Click here for all classes!



Tuesday, October 29, 2019


Click here for all classes!




7am





Registration




7am
Registration

8am





Milady Master Educator

– Certification class




8am
Milady Master Educator Certification class

9am





Classes




9am
Classes

12 pm





Buffet Lunch




12pm
Buffet Lunch

1pm - 4pm





Classes




1pm
Classes