Candidates for the 2022 Board of Directors Election
The Current Board of Directors can be found under Board of Directors.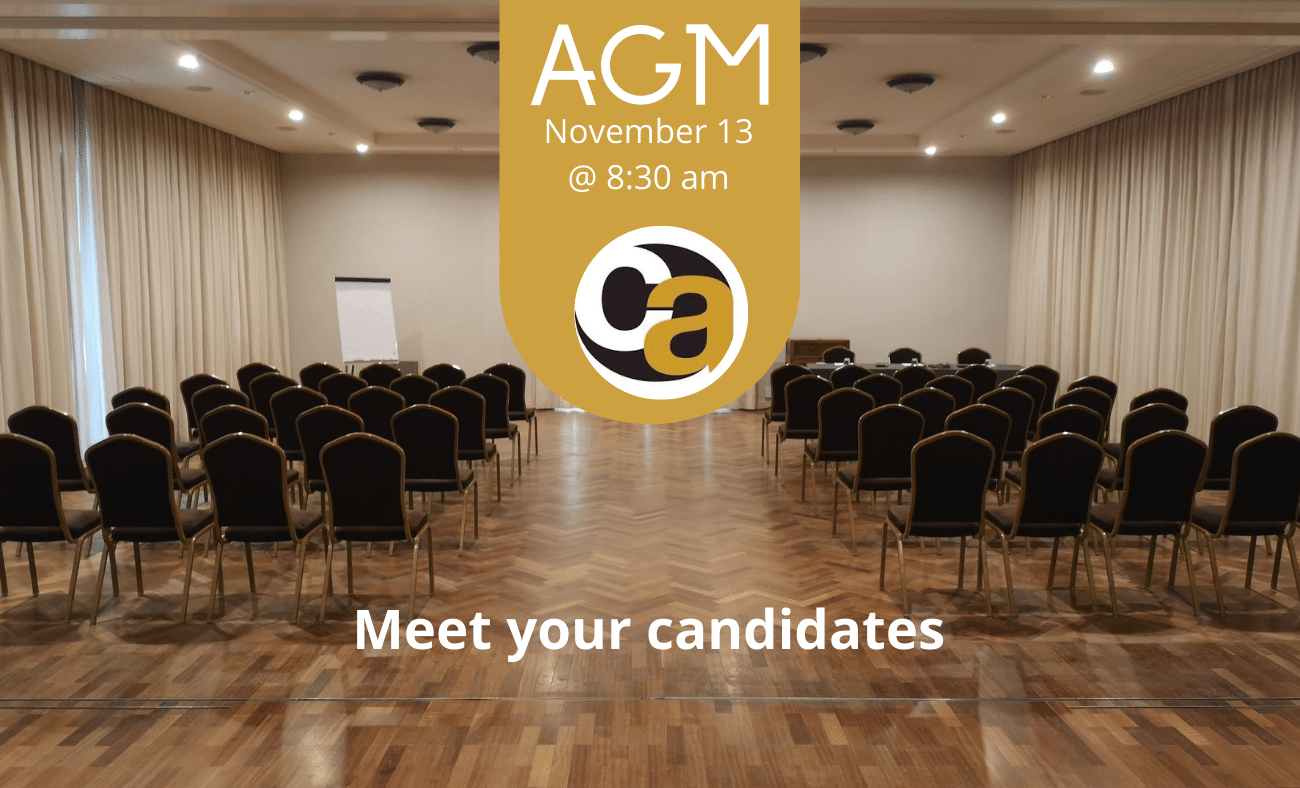 Every year approximately
1/3
of the
Board
of Directors
will retire and be replaced by newly elected or re-elected
Director
s
. T
his year there will be four

(3) vacant
Director positions. Three 3-year terms.

Meet Your 2022 Candidates!
---
Apie N'Da is a licensed hairstylist who specializes in natural hair care, wig making, hair braiding, and hair extensions. She knows how important creating hairstyles and hair addition solutions that complement her clients' hair makes for long-term happiness. In 2013, she decided to make Nova Scotia her home and was inspired then to go back to school and learn about hair styling, a lifelong dream. The Cosmetology Association of Nova Scotia and the Nova Scotia Apprenticeship Agency (NSAA) launched an apprenticeship program that helped her become a licensed hairstylist in September 2020.
Apie was driven to pursue hairstyling by her passion for helping people during life-altering times, such as during a hair loss phase. She's been braiding for over 20 years and has also been active in the hair industry in Nova Scotia by supporting the NSAA in creating the curriculum and testing process for the Black Hair Innovator (BBCHI) program that will be offered in 2023. She was educated at the University of Indiana Tech, in Indianapolis, Indiana (USA), with a bachelor's degree in business management. She's worked for some of the most reputable hair salons in Nova Scotia, One Block Barbershop (OBB), and First Choice Haircutters in Clayton Park.
Apie loves the culture of Nova Scotia and has been living here with her family of four after leaving Paris, France to pursue her dreams. She enjoys spending her free time at the beach with her friends.
---

My name is Ashley
Hickey
and I am a Master Stylist with almost 20 years of experience in the industry. I have been working and Managing a Salon in Eastern Passage for the last 10 years. I have been actively participating in education, AGM's and shows throughout the past and
still continuing
to grow and educate myself in our industry.

Although Covid has been hard on us all I am so happy we are all coming together for our AGM this year, and look forward to seeing you all there. I have a lot to bring to the table, fresh ideas, the willingness to listen, learn and grow and help serve our members in whatever way possible. Thank you. 




---
"There is no definition of beauty, but when you can see someone's spirit coming through, something unexplainable, that's beautiful to me." ~
Liv Tyler
Hair & Beauty services and products are necessary components of each individual's daily routine and style. Having an innate passion for customer service, a natural eye for inner and outer beauty, and assistance in these endeavours are the basis of what I seek to offer. My name is Khalieha Cunningham, A Key Hairstylist/ Hair Department Head within the Film Industry. I have been concentrating on Beauty Enhancing services for the past 16 years.

As a licensed Hairstylist and Makeup Artist with the Cosmetology Association of Nova Scotia and a member of IATSE 849, my experience in both the Beauty and Film industry has taught me how to meet and exceed each client/cast's expectations. For me, there is no greater feeling than bringing to life an image of what a client/cast sees for themselves/character and would love for the rest of the world to see.

For the BIPOC community, there have always been overwhelming sentiments that there is not enough representation of black stylists well versed in all hair types but with a focus on textured hair styling present within the Canadian Beauty/Film industry.  It is my hope to use my talents and experience to bring change to this shortage. I desire to enhance the beauty of those around me without doing damage to their hair or skin. ~ Kind Regards, KC




---
Seeking re-election
Personal message to the members,
I began my career as an esthetician, grew into a salon owner, transitioned to beauty supply sales and education, and am now an owner of Elevate Beauty Institute of Cosmetology in New Minas, NS. I have over 30 years in the beauty industry. I chose the name of our school because the school and I share core values, goals and vision, to do our part to elevate the beauty industry, ourselves, our clients and each other.
3 years ago I was elected to the board with the intent of doing my part to listen, learn and represent yo To help be the voice to implement change and growth that would help us all achieve more success on the path forward. Shortly after this journey began, the pandemic hit. The majority of my elected time was spent during a time of fear, chaos and uncertainty. As much as I tried to help lead the members through and be a sense of calm and certainty that everything would be ok, I too was terrified, at times, about how we were all going to survive. I stood with you when we were shut down, I helped advocate for us to be seen by government, I felt the weight of having to lay off employees, and, for a brief moment, I didn't think we were going to come out of this in one piece.
With the pandemic on the sidelines, if re-elected, I will continue using my 30+ years of experience from almost every aspect of this industry, and the addition of my board experience from this past term, in combination with my open minded views and tenacity, to get the job done. I will continue to take a leadership role in creating better communication, more transparency and increased member engagement. My goal is to ensure a larger portion of our members are informed and taking part in the important decisions our elected board makes on behalf of its members. My vision is to help lead our association toward positive change to maintain the professionalism and success of the industry. Your vote will allow me the opportunity to continue on the board, spending a term with my mindset and heart laser focused on elevating the industry so that we can all stand proud in the amazing work we do.
Warmest Regards,
Lisa Silliker




---
My name is Mariah Chatelaine and I am a licensed nail technician and micro blading artist in Nova Scotia. A few years ago, I gave up my career in the healthcare sector to feed my overwhelming desire to be more creative and artistic. I have now been in the industry for close to a decade and love every minute of it.

When I'm not behind the chair, or chasing the most amazing little boy, I am working as an educator with Magic Gel. I love to share my knowledge and expertise with other professionals in our industry. I want to ensure that every nail tech student receives the highest level of training.

I would like to be a voice for our members at the Board level. I believe my combined experience as a healthcare professional and as a cosmetologist would allow me to continue to elevate the standards of our industry.




---
Martina Brooks (aka Teena Marie) is a new and up-coming Fashion Designer, and she is the co-owner of Hologram Designs and major shareholder and co-director of
ACE
tv.
Martina has been creating designs for 21 years since being in her junior high. In late August 2019 Martina received a diploma in Interior Design. In September 2020, Martina enrolled in the Fashion Designer program. After a long time of creating designs, she decided in April of 2019 to register her own clothing business. Three designs of Martina's include men's, women's, and children's fashions, along with handbags and shoes. Martina has a lot of future plans in fashion for the public eye.
In her spare time Martina styles hair at home, including braids, extensions, locks, etc. In October of 2020, Martina received a licence from the Cosmetology Association of Nova Scotia. Martina joined a hairstylist group, Hair Council of Black Professionals, a partner of CANS. It was another checkpoint on her to-do list of hobbies she loves and enjoys.
In March of 2021 Martina joined the CBC series Diggs Town Season 3, where she assisted in the costume design department. Martina was training in background coordination and costume on set supervisor. She spent a lot of time organizing and sorting very large costume stores, for on set and background. In May of 2022 Martina will join the The Braiding Lounge as a natural hairstylist and braider. In the upcoming months she has different projects that she will be working on, one of those projects includes the Invest in Nest Fashion Show in the summer of 2022. Also, she does home décor for revamping old home furniture (DIY) which is part of her Interior design. This list goes on for this talented designer.


---
I am a Master Instructor Esthetician offering over fifteen years of advanced skincare working at Vitality Medi Spa and over five years working as an instructor at the Hair Design Center. Working in this industry I have had the opportunity to travel and was fortunate to work in Jasper at the Fairmount Jasper Park Lodge. I have also worked in Australia which allowed me to learn skills I wouldn't have otherwise had the chance to.
---
Pearl is a Master Stylist, a Hair Extensions Specialist, Natural Hair Advocate, Healthy Hair Educator, Speaker, and Ela Lani Salon and Med Spa Chief Executive Officer. With a career that has spanned several continents, plus a long list of runways and bridal gigs, Pearl has gained accolades from working with an array of international clients.
Pearl has provided education for the Cosmetology Association in Natural Hair and played a key role in helping to educate those providing natural hair services. She has also worked with CANS to facilitate consultations around the province regarding licensing Natural Hairstylists. Pearl has also served on the committee for Apprenticeship Nova Scotia providing professional guidance in creating the curriculum for Black Beauty Culture Hair Innovator.
---
My name is Tatiana Seredenko. I was born in Donets, Ukraine into a career-driven family. My mother was a school teacher, my father was a director of the municipal power company. I have a younger sister, she is a talented make-up artist. I graduated from school with honors, then got a Master's degree in Mining Engineering. Then I took a secondary Bachelor's degree in Marketing. After graduating, I began working as a personal assistant, however, I quickly moved to a Managerial position in the Administrative department at System Capital Management, the biggest joint stock company in Ukraine.
I have always had a passion to do something that makes people happy, and that is what led me to make a pivotal switch in my career in the beauty industry. I began by taking several education courses to pursue a career in cosmetology as an eyelash technician where I also had the opportunity to work with some of the best Ukrainian and neighbourhood countries mentors. At that time I didn't realize that in just a year of hard work I would have a waiting list of new clients. I was excited! In 2014 my family lost everything due to the Russian invasion. There was an opportunity to relocate to Canada (my husband got a job offer) and start over again. So, we made the decision to move. In moving to Canada I decided to continue my profession in the beauty industry. I was lucky to bring all my European experience and give my clients high-quality service and a standard of procedures. Two years later, due to my success in the field, I began to mentor other licensed eyelash technicians to continue their education in eyelash enhancements and improve their knowledge, ability, and skills.
My life was never easy with lots of difficulties and losses but I think it just made me even stronger and wiser. And with all my experience at work and in life I
want to help people more.
---
Seeking Re-Election
Tracey L. Crawley, Proprietor of Crowning Glory Hair Studio has been making people look and feel great for over 30 years.
A Master Stylist, Educator, Mentor, and Industry Advocate, Tracey enjoys both working behind the chair and teaching the various aspects of Textured Hair Care in Private Schools and Nova Scotia Community Colleges (NSCC) throughout the province. She currently serves on the Board of Executive Directors for the Cosmetology Association of NS (CANS) and on the TAC (Trades Advisory Committee) for the Hair Stylist Apprenticeship Pilot.


Elect me to be your representative on the board of the Cosmetology Association of Nova Scotia. You can count on me to be sensitive to the needs, issues and concerns that affect you as a member. I am motivated to provide solutions to improve our industry. I'm well aware of the issues that affect the membership, knowing firsthand the challenges of employees and entrepreneurs alike, being active in the field of Cosmetology for over 30 years and running a successful business for the last 15.
On the community level, I've been a part of several public province wide consultations, meeting with community members to address the diverse needs and concerns of the industry. In the past few years, I've interfaced with government on the behalf of our community while serving on multiple boards and committees, to consult and address various submissions and applications that affect our industry. I have industry experience and a community heart. I've demonstrated throughout the years that I am accessible, inclusive, and willing to be a dedicated committed advocate on your behalf. As an elected board member I will continue to serve your needs and address your concerns.
Yours truly ,Tracey L. Crawley!!


---