MASQUERADE COMPETITION
Definition:
"
A dance of persons wearing masks with elegant or fantastic costumes
." The Masquerade Competition was open to all-level cosmetologists who could enter solo or as a team of three.
Creation:
Entrants created a head-to-toe, themed look depicting their interpretation of the theme "Masquerade." This was accomplished partly on-location and judged on-stage. View their work in the slideshow! (Photos to follow; stay tuned!)
Recognition:
Did we mention prizes? Cash was awarded to the first, second and third place winning entries (
$2,000

,
$1,500
and
$750
respectively.)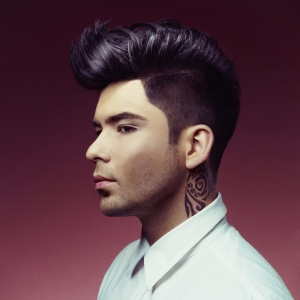 MEN'S COUTURE COMPETITION
Inspiration:
Think classic Wall Street business mixed with modern, fashion-forward street wear. Entrants drew inspiration from past decades to create a unique and trendy men's hairstyle. Fades, designs and colour were welcome.
Creation:
Held at the Association office in Halifax, the Men's Couture Competition was completed on-location, in front of the judges.
Recognition:
First, second and third place winning entrants received bragging rights as well as money (
$1,000
,
$500
and
$250
respectively.)
Thank you to the generous sponsors of the 2016 Annual General Meeting Weekend Event.